NORWAY & ENGLAND in OCTOBER!
I've put together a pkg of my CDs: Byrd's Auto Parts / Down at the Well of Wishes / Route 41 to help celebrate… AND help me get there! That's right "Jackknife," "Alabama Asphalt," "Would You Like to Dance," and all their musical compatriots in one musical basket.
•
ALL THREE CDS FOR $35 plus shipping. 
TOUR DATES
NORWAY
Oct 15th Houseconcert, HAUGASUND
Oct 16th Kulturnatt, HAUGASUND
Oct 17th Kulturnatt, HAUGASUND
Oct 18th Buckleys, OSLO
Oct 20th Moskus, TRONDHEIM
•
ENGLAND
Oct 22nd The Bob Harris Radio Show, OXFORD
Oct 23rd Music Hall, PANGBOURNE
Oct 24th House Concert, LONDON
Oct 26th Grateful Fred's, LIVERPOOL
Oct 29th Henry Boone's Pub, WAKEFIELD 
Oct 30th House Concert, TANSLEY
Nov 1st Edinburg Arms, YORK
•
 I had the great good fortune to be a part of a film class at Watkins College of Art, Design & Film​ here in Nashville that took one of the songs from ROUTE 41 —Adam Wright's "Would You Like to Dance" — and produced a music video for it. I can't say enough about the commitment, focus, and talent of all the students involved, especially Director Roxanne Nawrot. Thank you Prof. Ron Coons​ for making this happen.
[YouTube: https://youtu.be/Pn86a9yV9lA]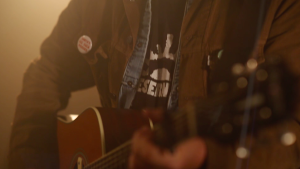 •
More New News from Alternate Root: ROUTE 41's "Going to Montgomery" Top 10 Song of the Week
•
Currently booking dates! Email me at jbyrd [at] tds.net
Back into TJ Tunes Studio with Thomm Jutz to work on a pal's songs after the tour…
•
Press-love for Route 41 
~
~
~
~
~

 
~
Byrd's Auto Parts: We don't rock.  Ever.
If you want on my slow moving Email-train, send in a simple request to be added via jbyrd(at)tds.net