Here's some good news… I'm returning to NORWAY and ENGLAND in OCTOBER! I've put together a pkg of my 3 critically acclaimed CDs: Byrd's Auto Parts / Down at the Well of Wishes / Route 41 to help celebrate… AND help me get there! That's right, "Jackknife," "Alabama Asphalt," "Would You Like to Dance" and all their musical compatriots in one musical basket. 
•
ALL THREE CDS FOR $35 plus shipping. 
Here are some of the early tour dates:
Oct 15-20… 5 dates in NORWAY incl. Haugasend house concert, Oslo festival shows, and clubs in Oslo and Trondheim
•
Oct 22-31… 7 dates in ENGLAND incl. house concerts in Pangbourne and Tansley, a pub in Wakefield, and shows in London and Liverpool, and an appearance on Bob Harris' radio show in Oxford! LOTS more details coming soon.
•
 Thur Sept 10 @ The 5 Spot w/David Newbould and The Stowaways / Wed Sept 16 @ the 5 Spot w/J.R.Wyatt for Clark Paterson's Record Release Show / Sat Sept 19 BYRD'S AUTO PARTS @ The Family Wash 9PM / Upcoming Oct Tour info is a "Featured Blog Post" on Rob Ellen's Euro HOUSE CONCERT Hub /
•
 I had the great good fortune to be a part of a film class at Watkins College of Art, Design & Film​ here in Nashville that took one of my songs from ROUTE 41 and turned it into a music video. My first ever! I can't say enough about the commitment, focus, and talent of all the students involved, especially Director Roxanne Nawrot. Thank you Prof. Ron Coons​ for making this happen. [YouTube: https://youtu.be/Pn86a9yV9lA]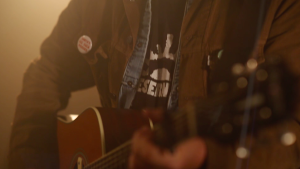 •
More New News from Alternate Root: ROUTE 41's "Going to Montgomery" Top 10 Song of the Week
•
Currently booking for RT 41 FALL dates! Email me at jbyrd [at] tds.net
Back into TJ Tunes Studio with Thomm Jutz to work on a pal's songs…
•
Press-love for Route 41 
~
~
~
~
~

 
~
Byrd's Auto Parts: We don't rock.  Ever.
If you want on my slow moving Email-train, send in a simple request to be added via jbyrd(at)tds.net